VR is open for all
Gingerline is the inventor and pioneer of immersive dining. Their famous 'Chambers of Flavours' dining experience at a secret venue in London has attracted thousands of people from all over the world. About a year ago, Gingerline commissioned INSILICO to create a VR experience to be part of The Chambers of Flavours. They wanted to try VR technology and its application to their immersive shows, but more importantly, this experience was to serve a novel and admirable purpose. One of the rooms in The Chambers of Flavours was not accessible to wheelchair users. The nature of the building made it impossible for a wheelchair path to be created. VR provided the answer.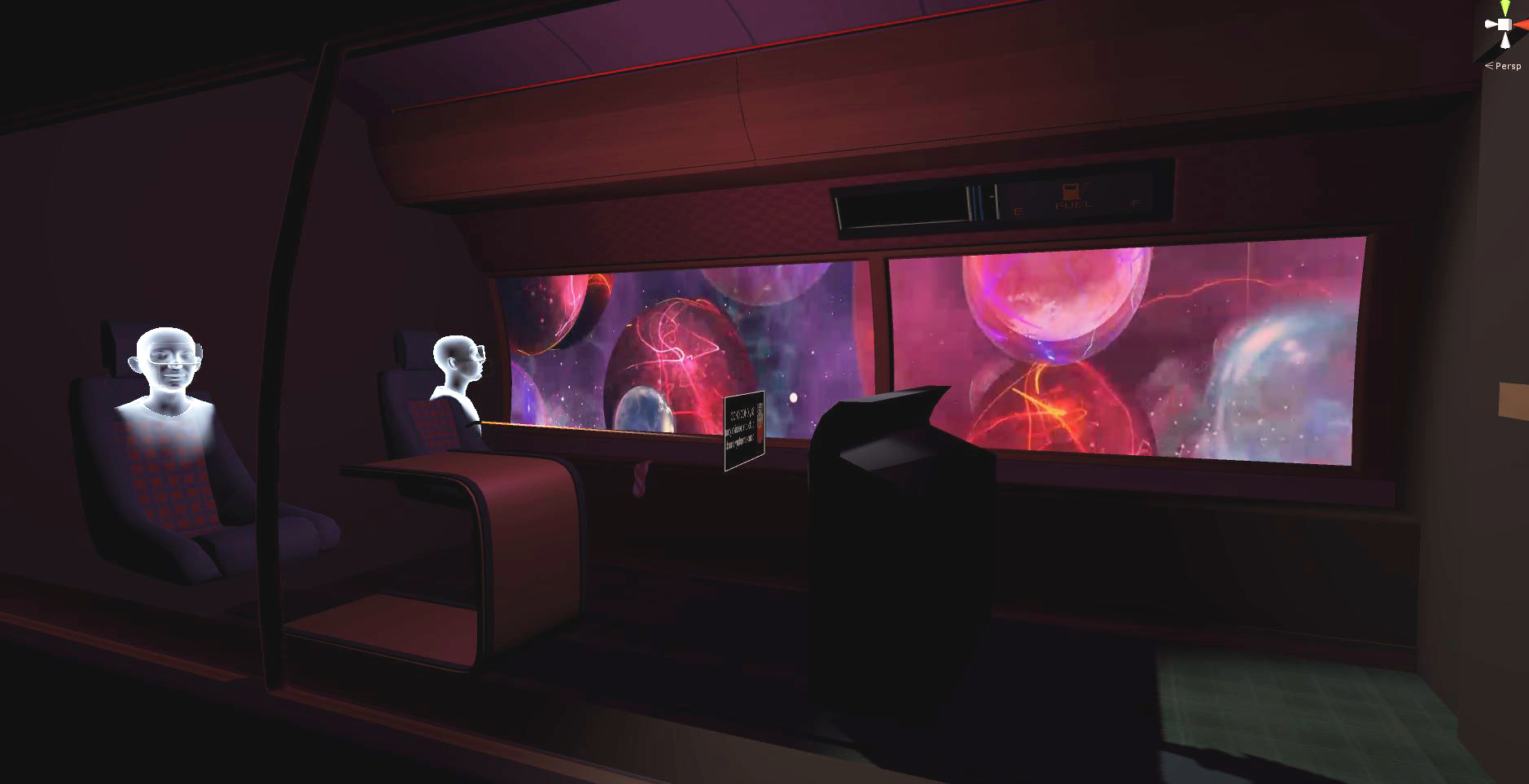 INSILICO recreated the part of the experience that was inaccessible to wheelchair users in virtual reality. The VR app was created for a wheelchair user and one of their friends so that they could share the experience together. We used two windows mixed reality headsets, and we used the controllers to track the 'flux vaccine' drink that the users could sip from while enjoying the experience.
Real Actor in Virtual Space
Of course, there is no story without a protagonist. We wanted the actor to be present in the immersive experience and we wanted people in VR to experience his performance exactly as they would in real life. We filmed the performance on a green-screen and using a custom shader we placed the actor in the virtual environment. By realistically interacting with the lighting and casting real-time shadows, the video seamlessly blended with the virtual environment.
The Chambers of Flavours VR Experience
The final VR app was integrated into the Chambers of Flavours show in a seamless way, that perfectly flowed with the entire narrative. The feedback we had was extremely positive, and the users were mesmerized by the experience. This project a great example of the usefulness of VR and we hope others will follow in Gingerline's footsteps.